The Development of Movement in Stages
Virtual Lab School: Infant and Toddler Physical Development
The Timeline of Physical Development
HAPPE: Toddlers in Physical Play
Motor Delays:
AAP Information about Motor Delays
Warning Signs of a Physical Delay
Motor Delay: Early Identification and Evaluation
Music and Movement:
Music and Movement for Young Children's Healthy Development
Beyond Twinkle Twinkle: Using Music with Infants and Toddlers
Toddler Fingerplays and Action Rhymes
Yoga Journal: Why Kids Need Yoga
Top 10 Benefits of Yoga for Children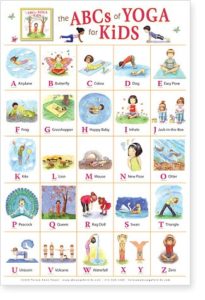 Additional Readings
Bronson, M.B. (1995). The right stuff for children birth to 8: Selecting play materials to support development. Washington, D.C.: NAEYC.
Cranley Gallagher, K. (2005, July). Brain research and early childhood development – A primer for developmentally appropriate practice. Young Children, 60(4), 12-20. 
Parish, L., & Rudisill, M. (2006). Happe: Toddlers in physical play. Beyond the Journal, May 2006, 1-3. Retrieved from http://online.anyflip.com/puvv/vfuz/mobile/index.html
Parlakian, R., & Lerner, C. (2010). Beyond twinkle twinkle: Using music with infants and toddlers. Young Children, 65(2), 14-19.
Thompson, P.M. & Giedd, J.N. (2000). Growth patterns in the developing brain. Nature, 404, 190-192.